It's important to consider scattering ashes and holding a ceremony during cremation services in Meredith, NH. Ashes can be spread in a variety of ways. Here are some tips and suggestions to consider when scattering your loved one's ashes or planning a ceremony. Since everyone is unique and has different preferences, you may want to consult with other family members to learn what is comfortable for them.
Casting Ceremony
Traditional methods of scattering ashes include dispersing them in the air. A ceremony uses these ashes to scatter ashes. It is possible to release the spirits of loved ones through casting ceremonies. Casting ceremonies can be conducted in a variety of ways. It is possible to scatter ashes individually or in groups. If you have any preferences, our team will be able to accommodate them. Family members are presented with cups commemorating the ashes. By releasing ashes together, you can make a toast. Identifying the wind direction is also important. To avoid striking attendees, the ashes should be released downwind.
Trenching Ceremony
During trenching ceremonies, ashes are spread in trenches as well. It is typical for ashes to be scattered in an ash pit or trench dug into the ground. Any trenches or holes left behind during the ceremony are covered by family members. Trenching ceremonies can be enjoyed by everyone, no matter what their interests are. As well as scattering ashes under trees and flowerbeds, we also offer ash removal services. Getting creative is similar to casting ceremonies. In a traversing ceremony, the name of the deceased is spelled out differently than in a memorial service. Oftentimes, heart-shaped engravings are engraved on trenches as tributes to loved ones. In many places, you will find trenches around trees, flowers, and noteworthy things. Several pieces of clothing, a jersey, a candle, or other items can be displayed in the middle of the picture, jersey, or candle.
Sky or Aerial Ceremony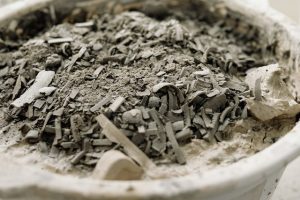 Over the last few years, ash has been scattering from the sky more frequently. An independent company will release ashes into the sky when a loved one dies. Hot air balloons are not the only option for scattering flowers. Hang gliders and helicopters are also options. After such a ceremony, ashes cannot usually be transported by plane. Seat reservations are subject to an additional fee. In the hours leading up to the plane's departure, a small ceremony is held before the scattering takes place. When the sky is clear, observers can see ash scattering from the volcano. Also, aircraft scatterings can be photographed.
The spread of cremated ashes can be customized with cremation services in Meredith, NH. A respectful farewell can also help your family find closure after losing a loved one. It is not advisable to plan funeral services on your own. Get in touch with us today to make cremation arrangements. To make sure everything goes smoothly, we are here to help you. Don't hesitate to call and ask any questions you may have about the service.