Something that is crucial to decide on when making funerary arrangements for a loved one is the funeral home that you want to choose to offer these services. If you have never had to make these kinds of arrangements, you may not know what makes one funeral home better than another. To help you and to ensure that you can get the exact kind of services that you want for your loved one, here are some top things you need to expect from the right funeral homes in Concord, NH.
The right funeral home will have the services that you need. You do not want to feel like you cannot offer your loved ones the exact services that they would have wanted. Ask for a list of the services the company provides and see if what you want is a possibility. This can be crucial if you would like to offer your loved one a service that is not as common or that requires special facilities. Asking about this early in the process is something that can help narrow choices down.
You also want to remember that the right funeral home will also be able to communicate in an efficient manner. You do not want to have to spend a long time waiting for the person in charge to get back to you. Planning funerary services is already stressful, so you do not want to add that kind of worry to the experience. If you see that the company takes too long to get back to you after the first contact with them, then it may be better to choose another provider.
Another thing you can expect from the right funeral home is upfront pricing. You want to have a clear idea of how much you will have to pay for the services you want. Some companies have hidden fees that will hike up the prices and surprise you when the bill arrives. That is not something that is reputable and it is definitely not something you want to worry about. You can ask the provider directly about hidden fees, or you can compare the rates to see if they fit within the average. If you see that there is a huge discrepancy with the average rates, you want to consider another provider.
When getting ready to decide on the funeral home that you want for a loved one's services, these are all important things to remember. You want to be sure that you get the kind of options you want and that you do not have to worry about hidden fees. If you want to know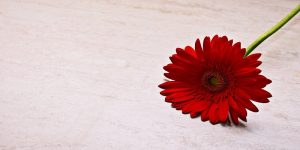 more about how to choose a provider of funerary services, you can reach out to a Concord, NH funeral home like us at Wilkinson-Beane-Simoneau-Paquette Funeral Home & Cremation Services. We are here to ensure that you get the exact options that you want for your loved one and avoid errors when preplanning. Give us a call or stop by today to speak with an expert.