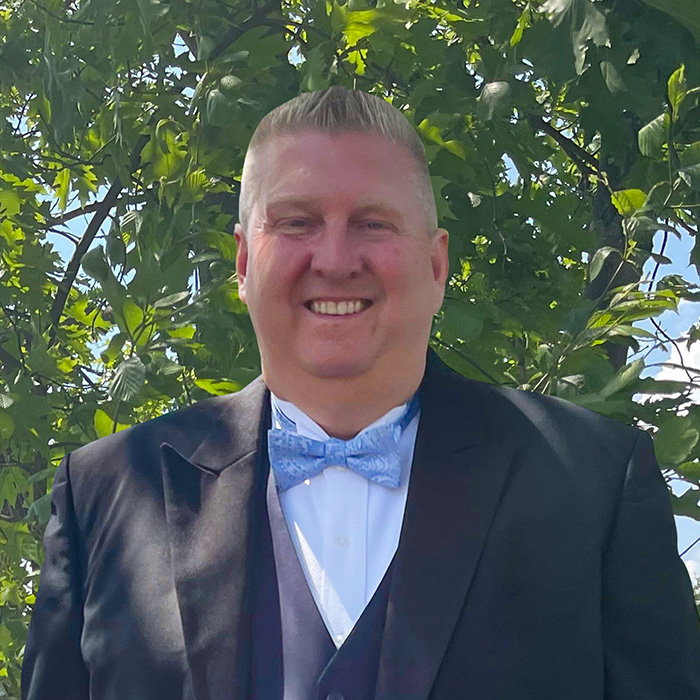 Craig S. Beane is a fourth generation funeral director and became the owner of Wilkinson-Beane-Simoneau-Paquette in November 2019. He is the oldest son of Russell Beane and a lifelong resident of the Lakes Region. Craig graduated from Laconia High School in 1990, and then continued his education at Canton College in Canton, New York where he received his Associate's Degree in Mortuary Science in 1992. After serving his apprenticeship, he became a licensed Funeral Director and began working full-time for the family firm in 1993. Craig also has a Certified Crematory Operators License. Craig is a member, past president, and a Paul Harris Fellow of the Laconia Rotary Club, incorporator of the Taylor Community, incorporator of LRGHealthcare, and incorporator of Belknap County Economic Development Council. Craig has one son, Cody, a labradoodle Timber, and a goldendoodle, Governor.
Jordie Nelson moved to New Hampshire from Las Vegas, NV, in 2014. She started her journey in the funeral industry in 2016, when she enrolled into FINE Mortuary College, in Norwood, MA. She received her Certified Crematory Operators License in 2017. Jordie graduated from FINE Mortuary College in 2019. She received her Funeral Director and Embalmer's License in 2021. Jordie is a volunteer with the Hollis Police Benevolent Association, which holds an annual benefit to support local first responders. Jordie also volunteers weekly at the Laconia St. Vincent De Paul Society's Food Pantry. In her free time she enjoys making art, finding new places to eat, going to the gym, and playing video games. Jordie resides in Laconia with her kitty Beast.
Curtis T. Beane is the youngest son of Russell Beane and a fourth generation family member in funeral service. Curtis graduated from Laconia High School in 1995 and attended Mt. Ida College in Newton, MA, where he graduated from in 1998. Curtis received his Certified Crematory Operators License, and since 1998, oversees daily operations at Winnipesaukee River Crematorium. Curtis and his wife, Jessica Paradise Beane, Manager of the Gilford branch of the Bank of New Hampshire, and their two daughters, Addison and Delaney, reside in Gilford.
Cody J. Beane, , the son of Craig Beane, is a fifth-generation Beane to work for Wilkinson Beane. Cody is a graduate of Bishop Brady High School in Concord and received his Associate Degree in General Education from NHTI. Through the National Funeral Directors Association, he received his Crematory Operators License in 2020. Cody is currently attending FINE Mortuary College in Norwood, MA. He resides in Laconia and enjoys snowboarding in the winter and the outdoors in the summer.
Ted Tunnicliffe, Licensed Funeral Director State of Massachusetts, relocated here from Massachusetts and was the former owner of MacRae-Tunnicliffe Funeral Home in Concord, MA. Ted and his wife Linda reside in Laconia.
Mary Legassie, Administrative Assistant
Tara Wilson Pfaff, Funeral Director Assistant
Ray Legassie, Funeral Care Assistant/Certified Crematory Operators License
David Weller, Funeral Care Assistant
Justin Perrin, Funeral Care Assistant/Maintenance Director
For information or questions please call us at (603) 524-4300, or E-mail Us Here