An option that can be good for many families is cremation. Cremation services can offer the affordability and options that you want. There are, however, many misconceptions out there about this option and that can mean not being sure if it is the best option. If you are getting ready to make this choice and you are not sure about it, here are the misconceptions that providers of cremation services in Laconia, NH want you to remember.
A common misconception people have about cremation services is that it offers limited services. That is not the case. Most people think that direct cremation is the only choice but you can also choose full cremation, which offers many added services. If your loved one was someone who wanted an environmentally friendly option, you can also choose bio cremation. Bio cremation is done with water instead of flames. Be sure to ask about this option because not all providers have the facilities for it.
Another misconception you may have heard about is that you can never be sure if you receive your loved one's remains. That is not something you have to worry about. Providers of cremation services have very strict protocols in place to be sure that you always get the right remains. Because cremation cannot be undone, this is crucial. You will have a lot of paperwork to fill out to make sure everything is in order. If you still have concerns, you can also ask to witness the cremation, which is an option that most providers allow. Keep that in mind if you have heard this misconception often.
Many people have also heard that with cremation, you may not be able to offer your loved one the kind of services they may have wanted. That is not the case. You can choose to have a funeral service before the cremation is done, with the casket present, or you can also choose to have a memorial service with the urn there. That can be important to remember. Do not feel limited if you choose cremation services because you can still offer your loved one the exact kind of services they would have wanted. Keep that in mind as you decide.
If you are not sure about cremation services and you want to be certain you can get the kind of assistance that you need, it is always important to turn to experts. They will be able to guide you in the arrangements that you need to make and they will be able to explain the type of options that you want to consider. If you are not sure about what to choose for a loved one, you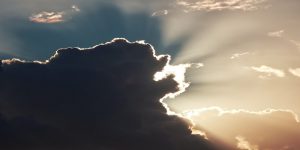 want to reach out to a Laconia, NH cremation services provider like us at Wilkinson-Beane-Simoneau-Paquette Funeral Home & Cremation Services. We have years of experience and we can help you make the arrangements that you want for your loved one. Gives us a call now or stop by our location to learn more about the kind of services we can offer our clients.