Attending the service of loved ones who died is something that can allow you to get the closure that you need and to say goodbye to the person. It is something that you definitely want to do because it can offer the chance to offer other people support and to feel that you are not grieving alone. If the person who died wanted to have a traditional Catholic service, you may want to know a bit about what to expect from this service. Here are some things that directors of funeral homes in Meredith, NH want you to keep in mind about this and much more.
Something that you want to remember is that there are typically three parts to a Catholic service. It begins with the wake of the viewing, where people get to greet one another and offer each other comfort. They usually also recite the rosary. The casket is usually present though it may not be open. The next part is the funeral mass. The funeral mass will take place in the church where the person received sacraments during life. It is a very traditional service and one that will have lots of religious aspects to it. The casket will be there and the priest will bless it before it is taken to the place of burial. There, there will be a graveside service.
Remember that this is a very traditional service, so you want to wear something appropriate. Usually, this means wearing dark colors and avoiding anything that is too casual or revealing. You want to be respectful of the other people at the service and so you want to take the time to follow the procedures of the service. If you do not know when to stand or sit, He would follow the lead of the other people.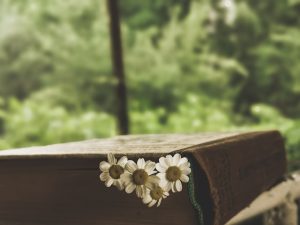 It is also a good idea to consider sending a sympathy gift to the family. This is something that can allow the person to feel less alone with their grief and that can let them know that you were thinking about them. A good choice is to send them a sympathy card. You could also send them flowers. If you choose to do this, we want to do so through a florist and you also want to include a card. Some people decide that they want to make a donation in the persons honor but always check with the family before you do this.
As you get ready to attend the Catholic service of a loved one who died, these are all important things to remember. You want to always be respectful of other people's traditions you want to be sure that you wear something appropriate to the service. If you are still not sure about what to expect from this kind of service or if you want to know more, you want to reach out to a Meredith, NH funeral home like us. We are here to offer the guidance that you need as you deal with the loss of a loved one. You can give us a call right now or you can stop by our location to speak with one of our experts.