Support You Need: Funeral and Cremation Planning in Meredith, NH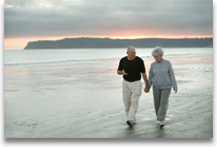 It is essential to have the support of a funeral planning team when you are saying goodbye to a loved one. During this time, it can be a challenge to plan an event, coordinate specific services, and keep up with the administrative details related to paperwork, permits, and more. Even if you've been through this planning process before, you need to call a funeral and cremation provider in Meredith, NH.
At Wilkinson-Beane-Simoneau-Paquette Funeral Home & Cremation Services, we are proud to support the community with quality services for all families. Our team understands that all families are unique, which is why we always take the time to help you create a customized event for your loved one. When you choose our funeral planning staff, you will feel good knowing that we are here to help with everything you need – before, during, and after the funeral services.
Tips for Funeral and Cremation Planning in Meredith, NH
A quality funeral service starts with your choice to hire an experienced funeral and cremation provider in Meredith, NH. If you need to get started with funeral planning, then right now is the time to select a team with experience in the industry. Research local providers, then choose a company that is a good fit for your needs.
Here are a few tips to help your family during this challenging time:
Supportive Services: Not only does a funeral home assist with the services to care for the deceased, but it is also important to use the support available for surviving family members as well. For example, choose a funeral home that provides grief resources and ongoing family care after the funeral is over.
Products: While funeral or cremation products might seem insignificant, these items can hold a lot of meaning for your family. Is burial your preferred way to lay your loved one to rest? Then choose a casket that honors the personality of the deceased through colors or designs. We also have a variety of urns if cremation is the selected service.
Venue: What is the right environment to create the experience you would like people to share during the funeral or memorial? Holding the event in a church or funeral home chapel will naturally create a formal, somber experience. On the other hand, you might consider a different venue if you would like an informal or upbeat celebration of life.
Event Size: It's important to consider how many people you would like to attend the event. It will be a different experience if you have a small group of close family and friends, compared to an event with a large group of people.
Family Customs: It is common for families to have customs or traditions they want to carry through the generations. Talk to our team if you would like to incorporate these activities into the event.
Personalization: There is no reason to stick with traditions if your loved one would have wanted something different. Be creative by incorporating decorations, music, and other personal touches that make it a memorable event.
Keepsakes: Finally, look for ways that you can hold onto the memories in the future. Small keepsakes can be comforting and supportive when you are grieving the loss of a loved one. We offer a variety of options, such as Heart's Reflections.
The process of planning a funeral requires a lot of small decisions along the way. Our team at Wilkinson-Beane-Simoneau-Paquette Funeral Home & Cremation Services provides the care and support you need as you are selecting the details of this event.
You Decide: Funeral Packages for All Budgets
What is the appropriate amount to spend on funeral services? While you need to be careful with your budget, it's also important to remember that this is the last time you will honor the person's memory. Cutting corners on funeral services can be a big regret, especially when you forgo family traditions.
Our funeral planning staff offers a variety of options, giving you the flexibility to plan a funeral that matches your preferred budget. We promise transparency with the pricing. This information puts you in control to coordinate an event without a surprise invoice at the end.
Consider talking to us as soon as possible about pre-planning solutions. Coordinating funeral services in advance can be a good strategy to manage the costs. Pre-planning means that the decisions are made from a logical, stress-free viewpoint – instead of the last-minute stress families often experience when planning an unexpected funeral.
Local Funeral Planning Experts
What do you need to know about funeral and cremation planning in Meredith, NH? As you are learning about the industry, Wilkinson-Beane-Simoneau-Paquette Funeral Home & Cremation Services is here to help. We provide full-service solutions to care for the unique needs of your family. Visit our beautiful funeral home located at 164 Pleasant St, Laconia, NH 03246. Call at your convenience to schedule a consultation: (603) 524-4300.
Funeral Home & Cremations FAQs
What should I consider when pre-planning my funeral?

When pre-planning your funeral, there are a variety of details to consider such as service type (burial or cremation), desired arrangements, casket selection, music and readings for the ceremony, flower selections, etc. You may also want to consider things like funeral insurance and whether you would like a memorial service after the burial or cremation. Learn more about funeral pre-planning.

How do I choose a funeral home?

Choosing a funeral home can be a difficult decision, but there are steps you can take to make sure you choose the right one. Check out reviews from former customers, get referrals from friends and family, and speak to the funeral home staff directly. Visit each funeral home in person and get a feel for the services they provide and their atmosphere. Ask questions such as what types of services they offer, how much they charge, and if they are members of any professional organizations.

What is a military funeral honors ceremony?

A Military Funeral Honors ceremony is an opportunity for the family of a veteran or active-duty service member to honor and remember their loved one. The ceremony typically includes folding and presenting the American flag, playing "Taps" using either a live bugler or a recording, as well as the presentation of ceremonial weapons by a firing party. Military Funeral Honors are provided to any eligible veteran at no cost to the family. Learn more about veterans' benefits.
What Clients Say