When you start making arrangements for a loved one who died, one thing that you may consider doing is writing the service program. Many people choose to let the funeral home manage this but if you would prefer to do this yourself, it is important that you know how to start. To help you with this, there are some tips that providers of cremation services in Laconia, NH want you to remember.
One of the things that you want to do first is read examples of programs. This can give you a good idea of what you can expect. It is not simple to plan the service, so knowing what you can include, how it can be structured, and much more can help you manage this. There are lots of sites online where you can read examples.
Another thing to remember is that you want to include details of the person who died. It is essential that you do this to let guests know a bit more about them. Include their full name, dates of birth and death, the people who survived them, and much more. You also want to include a short biography that shares what your loved one's hobbies were, what they loved doing, and even if they had pets.
You need to include information on the service itself, as well. This can help you let guests know about the wishes your loved one had. If they asked for a specific venue, include this in the service program. You want to also let people know the music and reading options you choose so that they are aware of why you made those particular choices. Be sure to include the names of the pieces so that people know what they are listening to.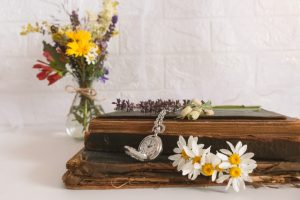 When you get the program printed, you want to be sure that you do so on good-quality paper that is white or cream in color. That can make it easier for people to read the program and it can also make it look somber. Choose black lettering and legible fonts, as well. If you decide to include pictures in the program, you want to be sure that they are high-quality ones that your loved ones would have chosen for themselves.
These are some of the most important things you want to remember when getting ready to prepare the service program for a loved one who died. You want to always ensure you include information on the person and on the service itself. Remember to have the program printed on good quality paper that is white or cream. If you want to know more about all of this or if you want to get started making arrangements for a loved one, you can reach out to a Laconia, NH cremation services provider like us. We are here to help you with all of the arrangements you need to make for a loved one. Give us a call right now or visit us today to speak with one of our experts.