Losing a loved one is always complex, but it can be even more so if you lost your loved one to suicide. If that is something that you are dealing with, you may not be sure how to handle the loss and that can make everything more difficult. To help you manage this, there are some things that directors of funeral homes in Laconia, NH want you to know.
You need to allow yourself to feel what you need to feel after the death of a loved one who took their life. You may struggle to grieve because you have anger. Many people also have guilt. Some people may feel like there might have been something they could have done to prevent the loss and that can make it very difficult to heal. It is important that even if you feel all of those emotions, you do not allow them to overwhelm you. It is important to consider that.
Another thing that you need to remember is that you do not want to be alone with this kind of loss. You want to ensure that you have support and that can only happen if you reach out to others. Most of the time, people are afraid of reaching out to themselves because they think that someone who is dealing with this kind of loss will want to have some space. It is important to let them know that is not the case. You can also reach out to forums. There are many forums online where you can speak with people who are going through similar circumstances and that is something you want to consider doing.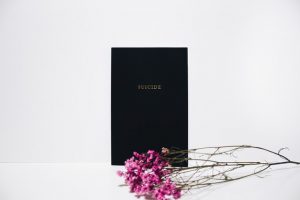 You may also want to reach out to a therapist or grief counselor for help. It is important to be sure that you have the right help, and that they can offer the guidance that you need to deal with this type of loss. You can also turn to local support groups. Support groups can let you see and speak with others who are dealing with the same kind of loss that you are. It is important to remember that you can also find support groups online.
These are some of the most crucial things you want to keep in mind when dealing with the loss of a loved one who took their own life. Pre-planning a funeral is an effective way to make sure that your final wishes are represented accurately after death. If you want to make ensure you heal in a way that is correct and healthy, you want to reach out to experts like grief counselors or therapists. You also want to get support from loved ones so that you do not deal with all of this on your own. If you want to be sure that you know how to make arrangements for your loved one, you can reach out to a Laconia, NH funeral home like us. We are here to offer the exact kind of services you need after the death of a loved one. Call us right now or visit us today.