When deciding on the kind of funerary options you want for a loved one, it is important to consider direct burial. Many people do not know what this option involves and that can be something that might keep you from choosing an option that can really make a difference. If you want to know more about direct burials and what they can offer, there are some tips that directors of funeral homes in Concord, NH want you to keep in mind.
What is a direct burial?
A direct burial is a burial process that takes place right after the death of a loved one. It can be an option that is good for people who want to have a burial that is less elaborate than a traditional one. It does not require embalming services and it also does not require that you have a funeral or memorial service beforehand. This is something that you want to keep in mind as you decide on the best funerary services.
Direct burial benefits
Another thing you want to remember is that direct burial can offer a wide variety of benefits. If you are working with a limited budget, this can be the right choice because it can allow you to offer your loved one a burial without many of the added fees that a traditional process would require. Direct burial also allows you to give your loved one a burial without the added stress of having to plan a funeral or a unique service beforehand. This is something that can allow you to focus on grieving and then on healing instead of having to make lots of arrangements.
How does a direct burial work?
For direct burial, the body is taken directly to the funeral home where it will be prepared.
Unless you ask for the added services, it will not receive embalming. You have the choice of having a viewing for your loved one at the funeral home if you want to, though it is not a requirement. You will have lots of paperwork to fill out as the body is placed in the casket. It will then be taken to the place of burial. At the cemetery, you can choose to have a small ceremony but you can also choose to have one later or not have one at all.
Direct burial cost
For those who are considering a direct burial funeral, it is important to know the average cost of this type of funeral. Direct burial funerals are typically less expensive than traditional funerals with a viewing and funeral service. The main cost associated with a direct burial funeral is the cost of the casket. Caskets for direct burials are typically less expensive than caskets used for traditional funerals. Other costs associated with direct burial funerals include the cost of the gravesite and the cost of the burial permit. The average cost of a direct burial funeral is between $2000 and $4000.
These are some of the most important things you want to know about direct burial so you can choose the option that best fits your needs while still honoring your loved one's preferences. Direct burial can allow you to give your loved one a burial without spending more than you can afford and without stressing over arranging a funeral or memorial service. If you want to know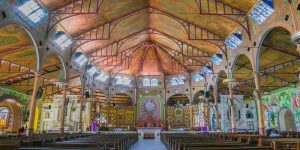 more about all of this, you can reach out to a Concord, NH funeral home like us at Wilkinson-Beane-Simoneau-Paquette Funeral Home & Cremation Services. If you are considering preplanning a funeral, we have a team of experts ready to help you with all of the arrangements you need to make for a loved one who has died and avoid making mistakes. Give us a call right now to learn more about what we can offer.