Planning service for a loved one who has died is something that can take some time and that you want to consider with care. Many times, people think that all services have to be similar and that it can be tough to break away from the more traditional options. In fact, you can easily put together a unique service for your loved one. If that is what you would like to do, there are some tips from funeral homes in Concord, NH wants you to remember.
Think about the kind of service you would like to have. This is something that can help you make the rest of the decisions. If your loved one was someone who did not like traditional or somber occasions, having a regular service may feel wrong. Instead, think about having a celebration of life or something of the sort.
You also want to consider the location of the service. This can depend on the type of service you have and on your loved one's preferences. If they had a particular place of worship they loved or if they would not have wanted a religious service at all, you need to choose the right location that can honor their wishes. Many people these days choose to have the service at home because it can offer the exact kind of unique options you would like for the person.
Another thing to consider is the decorations that you want for the service. What would your loved one have wanted for the service? If they had a favorite kind of flower or colors they preferred, you can incorporate them into the service. You can also have a memorial display that has pictures of your loved one and that can show things the person was proud of. If you do not want to have flowers, you want to consider ribbons and balloons.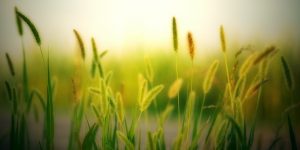 The music you choose is something else that is important. If your loved one did not like classical music or religious music, for example, you do not want to add that to the service. Try to choose options that they would have chosen for themselves. Do not be afraid to use secular pieces in the service.
These are some tips that can make it easier for you to put together a service for a loved one that is unique and personalized. While some people choose direct burial because they don't have the time or money to put into planning a personalized service. It is never easy to have to make these kinds of arrangements when dealing with the grief of the loss, but it does not have to be difficult to do so, either. If you are getting ready to make arrangements for your loved one, you can reach out to us. With our team of experts, you can always be sure that you plan something beautiful for your loved one and relieve stress, so do not hesitate to reach out to us. Call us right now or visit us today to learn more about what we can offer our services.