As you make arrangements for a loved one who wanted to be cremated, it can be important to know what to do with the remains. The most common options are to scatter them or to place them in a niche in a columbarium, but if you want to offer something different to your loved one, there can be lots of other options. Here are some of the ones providers of cremation services in Laconia, NH want you to consider.
One option you have if your budget is large enough is to make the cremated remains into diamonds. This is a choice that more people are opting for, since it can allow them to always have their loved ones nearby. You can choose from lots of styles and sizes, as well as colors. Some people choose to have specific pieces of jewelry made for the diamond, while others add it to an existing piece.
For a loved one who was worried about the planet and wanted to have a positive impact on it, you can choose to place the remains in a biodegradable urn with seeds. You can choose from lots of trees and other plant options to find the right one to grow from the remains. Not only will you be honoring your loved one's wishes, but you will also be helping the planet.
Another thing you can do is give the remains a water burial. A water burial is done by placing a biodegradable urn into the ocean, a lake, or a river. Some people decide to have a small ceremony as they lower the remains and it can bring the kind of comfort you want. Choose a biodegradable urn to do this.
You can also mix the cremated remains with cement to create a sculpture or other items that would have a special meaning for your loved one. If the person loved to sit outside in the garden, you can create a bench in their honor. You can make a birdbath for animal lovers or countless other things. Take some time to think about what would be most appropriate for your loved one.
For someone who loved excitement and celebrations, why not add the remains to fireworks? You can offer your loved one the kind of sendoff they would want. There are many providers that can offer this option.
When deciding on what to offer a loved one, these are all important things to consider. It is important to speak with family members and see what they would recommend. If you have questions about any of these options or if you would like to get started with any arrangements,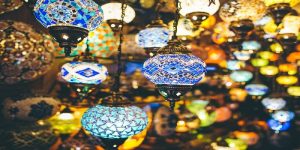 you can reach out to a Laconia, NH cremation service provider like us at Wilkinson-Beane-Simoneau-Paquette Funeral Home & Cremation Services. We have years of experience helping people decide on the best funerary services for loved ones. You can give us a call right now or you can stop by our location today to learn more about our options.