At Wilkinson-Beane-Simoneau-Paquette Funeral Home & Cremation Services, we offer two main categories of services for funeral and cremation in Concord, NH. Let's start with the burial solutions first:
Traditional Funeral Service: This is still the most commonly chosen form of final service that is chosen. Make no mistake, though-- funerals need not feel ordinary or commonplace. Funerals have the body of the deceased in attendance. A visitation with or without the option to view the body can be held at the funeral home before the funeral service. After the service, the body will be interred at the selected burial site.
A Memorial Service: As a memorial service is held without the remains present for the service, this is generally held after the body has been cared for/buried. In other ways, the memorial service is similar to a funeral service. For example, memories are shared, words of comfort are spoken, and families and friends can gather together to share support and grief.
The Graveside Service: Often held at the burial site, the graveside service is a way to simplify a traditional funeral event. This one tends to be less formal and perhaps more intimate with a smaller guest list, though that is not required.
An Immediate Burial Option: There is an immediate burial for those who need to streamline final arrangements. Without a viewing or funeral, no embalming is necessary. This could be held in connection with a graveside or later memorial service if desired.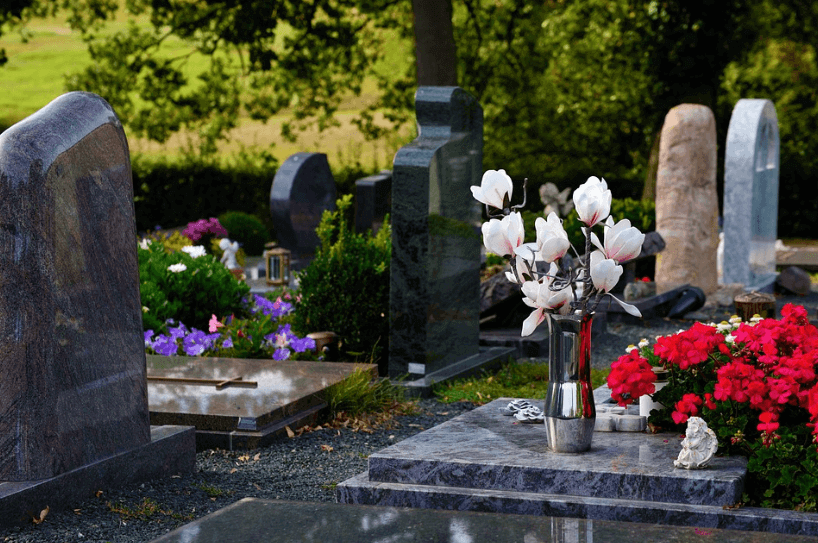 Cremation is one form of body disposition that can be chosen. It results in a total reduction of the human remains into a few pounds of a granular ashen form. This is done through incineration of the body in a controlled cremation chamber. For options that include cremation, consider the following service solutions:
Comprehensive Funeral Service With Cremation: For funeral and cremation services together, choose this package. The funeral can be offered as usual, including the visitation or viewing with an embalmed body. The funeral service can be led by clergy, celebrants, or funeral directors as desired. After the service is finished, the body will be transferred to the crematorium for cremation services.
Memorial Service After Cremation: A cremation can be processed for an individual, and then a memorial service may be held in their honor. The memorial service could be held immediately or perhaps many months down the road. The flexibility of the timeline can be very helpful in certain situations.
Graveside Service Post Cremation: This is held after the cremation is completed. The cremated remains could be buried here, or a monument could be put in place to the memory of the deceased instead. Having a permanent place of the memorial is an effective way to support grieving loved ones and keep the memory of the departed alive.
Direct Cremation: There are some circumstances when having the most basic of services will be the best solution. Direct cremation offers a respectful and sanitary way to care for the deceased remains. No other public services need to be provided in conjunction with a direct, simple cremation.
Burial or Scattering of Cremated Remains: As mentioned earlier, it is possible to bury the cremated remains in a cemetery or memorial park. Some locations also have scattering gardens to receive cremated remains.
Merchandise to Support Funeral and Cremation in Concord, NH
Depending on the final services selected for funeral and cremation in Concord, NH, some merchandise may be needed to complete the service requests. This merchandise could be chosen by the deceased if they made pre-arrangements. Otherwise, the closest living relatives will make the selections. There are options to support different price points and needs. Here are a few examples:
Urns: Wilkinson-Beane-Simoneau-Paquette Funeral Home & Cremation Services offers urn selections from Heart's Reflections. These beautiful and fully customizable pieces will provide you with a unique and fitting container to hold your loved one's ashen remains.
Caskets: Our full line of caskets can be found in metal and wood designs and many color choices for exteriors and linings.
Keepsakes: Pendants can be selected and are designed to hold a small portion of hair, cremated remains, or dried flowers. This memento can be a cherished accessory for years to come.
Call Us Today to Discuss Your Various Options
At Wilkinson-Beane-Simoneau-Paquette Funeral Home & Cremation Services, we know you have many choices available to you. As you make your plans for services related to a funeral and cremation in Concord, NH, we invite you to reach out to learn more what to expect from us. With origins that date back to the 1860s, there is an extensive service history associated with this prestigious firm. Learn more and schedule a time to come and see us at 164 Pleasant St, Laconia, NH 03246. Call for immediate or future needs anytime at (603) 524-4300.
What Clients Say