As a member of the armed forces, people are entitled to veteran benefits when they die. If you have a loved one who has died recently and who is a veteran, the best thing you can do before making any arrangements is to learn about the options that the VA has. Here are some things that directors of funeral homes in Laconia, NH want you to keep in mind about veteran benefits.
The first thing you have to do is make sure that the person is eligible for the benefits. They had to be a member of the Army, Navy, Marine Corps, Air Force, or Coast Guards, and they had to have received a general discharge. They could not have received a dishonorable one. That is important. If your loved one was also a member of the National Guard and they died while on duty, they are also eligible for benefits. Dependent children and spouses can also receive benefits. Sometimes, even parents may be able to get these benefits, as well, so it can be a good idea to speak about this to the VA.
You then want to remember what the benefits include. You can have your loved one buried in a national cemetery at no cost to you. This includes the opening and closing of the gravesite, as well as perpetual care, a grave marker, and some other tributes. Keep in mind that you cannot reserve a space in a cemetery in advance when the VA is the one making the arrangements, so they may not be able to bury your loved one where you prefer. There are state cemeteries that can also offer these services, so do consider that as you choose.
Do remember that the VA will not pay for the costs of the actual funeral or cremation service. They will not pay for the casket, the flowers, the rental of the space, or the transportation of the casket to its resting place. You may be able to get reimbursed for these things, however, so do keep that in mind as you decide on the kind of funeral or memorial service you want to have for the person.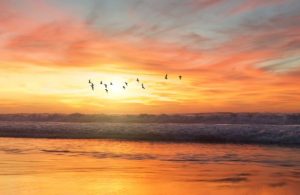 These are all crucial things you want to know when making funerary arrangements for a loved one who has passed away and who was a veteran. There are lots of options that can make a difference and you want to always be sure that you keep these things in mind. The VA can help you make the best choice for your loved one, so do reach out to them before making any kind of decision. You can learn more about all of these options by reaching out to a Laconia, NH funeral home like us at Wilkinson-Beane-Simoneau-Paquette Funeral Home & Cremation Services. We are ready to help you and to guide you through all of the funerary arrangements you want to make. Give us a call right now or stop by our location today to learn more.