As you start deciding on the options that you want to offer a loved one who has passed away, you may be considering cremation. Cremation can offer a lot of benefits, but sometimes people do not know enough about it to be able to make a decision. If you are worried about this and want to make certain that your loved one gets the right arrangements, you want to take some time to learn the answers to some questions. Here are the things that providers of cremation services in Meredith, NH want you to keep in mind.
What Options are Available?
This is definitely something that you want to ask. You want to be able to get the exact options that you want for your loved one and this can mean taking some time to read up on choices. You can decide to have a direct cremation, which is the most affordable option as well as the quickest. You can also choose to have a full cremation, which takes care of the cremation and of the service. You can also have a bio cremation, which can be the right option if your loved one wanted a green service. This kind of cremation is done with water and not heat, so it releases less carbon into the air, but it also requires special facilities, which not all providers can offer. Ask about this before choosing.
Will the Remains be the Right Ones?
One of the most common concerns people have when speaking about cremation is whether they will be able to get the right remains. Because cremation cannot be undone, providers of these services always have very strict protocols to ensure there are no mistakes. There can be lots of paperwork when you choose a cremation and that can put you at ease that there will be no mistakes made. Another thing to remember is that you can also be present while the actual cremation takes place.
Is a Service Possible?
Sometimes people think that only when you choose to have a burial you can have a funeral, but that is not the case. You can have a service after the cremation takes place, and for many people, it can actually be the best option. You can put together the exact kind of service that you want for the person without having to rush and you can allow people to be able to attend, when they may not have been able to if the service was rushed.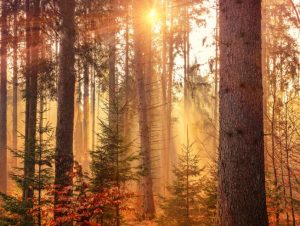 All of these questions can stop you from making the best decision for your loved one. You want to consider all of the options you have and see what you feel most comfortable with. You can learn much more about cremation options by reaching out to a Meredith, NH cremation service provider like us at Wilkinson-Beane-Simoneau-Paquette Funeral Home & Cremation Services. We are ready to help you with all of the options that you may be considering. Give us a call right now or stop by our location to learn more about our options.