When you start thinking about the arrangements you want for a loved one, you have to take into consideration the difficult moment in time in which we find ourselves. Making plans for social gatherings of any sort can be tough, and it is no different for funerals or memorials. One great option, however, is to turn to a virtual service. If you are thinking about this option but are not entirely sure yet, there are some things that providers of cremation services in Laconia, NH want you to know about virtual services.
Virtual services are something that most, if not all, providers of funerary services offer these days. That is something that you definitely want to remember. Many people do not know how to put the logistics together for a virtual service, so hiring an expert can be a great way of ensuring everything is done correctly. You want to consider the different providers in your area and see which one can help you the most.
Virtual services allow people to get the closure they need and to say goodbye to a loved one no matter where they are. Traveling is difficult these days and people will not be able to attend the service, so by having a virtual one, you are giving them a chance of coming to terms with the death. This can be important for your loved ones.
Another benefit that virtual services offer is safety. During a pandemic, you do not want to have lots of people congregating and this can mean that the safest thing you can do is have services at a distance. You are keeping yourself and everyone else safe while still allowing everyone to participate in the process of mourning and then healing.
You can also get the kind of music that you want for the service. You can choose musicians anywhere to play for the service, which can offer a lot of freedom of choices. You can also have the same kind of service that you would have in person, with eulogies, readings, and many other things. Keep that in mind, because it can allow you to plan the exact kind of service that you want for your loved one.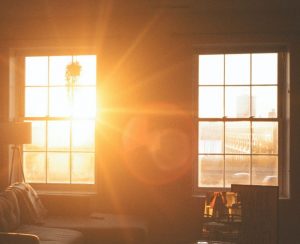 All of these things are important to consider when deciding if you want to give your loved one a virtual service. It is an option that has become very practical lately and that more and more people are turning to. It can allow you to say your goodbyes and to have a service where you can honor the person without fear or worry about safety. If this is something that you want to plan or if you want to learn more about the options, be sure to reach out to a Laconia, NH cremation service provider like us at Wilkinson-Beane-Simoneau-Paquette Funeral Home & Cremation Services. Our team of experts is here to help you make the arrangements that you want for your loved one. Stop by our location today to get started.