In the most recent years, more and more people have chosen to offer a loved one a cremation. In the past, this was not the case. People did not know much about cremation and were not sure that was what they would have wanted for a loved one. If you are thinking about cremations for a loved one but are not entirely sure yet, there are a number of things that you want to consider. Here are some reasons that choosing cremation services in Guildford, NH can be the right choice.
Cremation tends to offer the kind of prices that you need if you have a limited budget. Not everyone can afford elaborate funerary services but this does not mean that you cannot provide your loved one with the sendoff you want. You can choose cremation if you are worried about the expenses. An option like direct cremation can allow you to not worry about embalming fees, the purchase of a cemetery plot, the purchase of a casket, and much more. With cremation, you do not even have to buy an urn if you do not want to. This can be crucial for people who are trying to save on expenses.
Another reason people are choosing cremation services more often is that it can offer the flexibility you may need. You may not want to have to rush to plan a funeral or memorial service for a loved one, which is what you have to do if you choose a burial. With a cremation, you can wait until the cremation is done and then take your time planning the service that you want. This can be essential for lots of people. With a cremation, you also have more options as to the location of the service. This is also important for people who do not want to have the service at a funeral home or at a place of worship. You only have to worry about transporting the urn, so it is not such a complex thing to do.
You can also get greener options when you choose cremation. You do not have to have embalming done, and you do not even have to worry about the casket leaving behind metal parts. The greenest option you have is bio cremation, which releases less carbon into the air because it is done with water and not with heat. Consider this if your loved one was someone who was worried about the planet.
Deciding on the kind of funerary arrangements you want for a loved one is something that can definitely be important. You want to keep in mind all of the benefits that cremation can offer.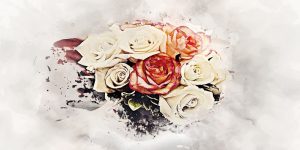 To learn more about all of this, you can reach out to a Guildford, NH cremation service provider like us at Wilkinson-Beane-Simoneau-Paquette Funeral Home & Cremation Services. We are here to help you with all of the services you want for your loved one. Call us now or visit us today.