It is tragic when someone we love passes away. It is important to seek immediate help if you are experiencing grief difficulties. In order to grieve and heal from a loss in a meaningful way, families, friends, and professionals can assist. When a child loses a loved one, it is especially hard. If you cannot meet their needs, you should seek professional help. Attendance at a funeral may ease the grief. You can plan a funeral with the assistance of funeral homes in Gilford, NH. By keeping your loved one organized, you will be able to provide them with a loving, supportive environment.
Get The Certificate Of Death
The coroner must issue a death certificate if a loved one passes away. Official death certificates contain detailed information about the deceased, including their cause of death and date of death. You will receive a death certificate from the funeral home. If you need more than one copy, make sure you get them all.
Arrange Documents
Will
Designating an executor and probating a will are necessary steps. Your estate will be divided according to your instructions if you include them in your will.
Executor
Executors are responsible for distributing property according to a deceased's will. Executors distribute assets and settle debts from a deceased estate. You can choose a family member or you can allow the estate attorney to be the executor if you choose.
Intestacy
An individual's property is distributed in accordance with this law when they die without a will. Will provide shares of estates to children and spouses. If you are not aware of your loved one's will or trust, speak with an attorney about whether they had a funeral plan.
Insurances
A beneficiary clause in a life insurance policy does not determine a policy's death benefits. A life insurance policy should cover at least a portion of funeral costs. It is necessary to have a death certificate in order to pay insurance policies. You can find information about your loved one's health insurance coverage on their bank statement. It may be a good idea to inquire if their employer offers group life insurance.
Arrange Finances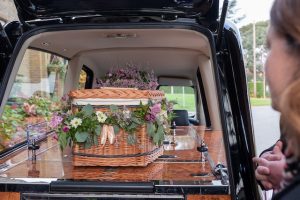 Survivorship or beneficiary designation can be used to designate beneficiaries for these accounts. These institutions issue death certificates on a regular basis. You may be able to help your loved one by purchasing a life insurance policy or settling their estate. See if the services you need are available if you do not already have them. In order to find these services, you may have to spend a lot of time searching. Keeping these documents organized and accessible will make life easier.
Regardless of who caused the death, funeral homes in Gilford, NH can still arrange a beautiful service. In case of a problem, we will be able to resolve it for you. Regardless of the cause of death, we can help you plan your loved one's funeral. The things that were important to you can be recalled and done when you lose a loved one.