It is never easy to know what to say to someone who has lost a loved one, but it can be a good idea to write them a letter of sympathy. This letter can allow you to tell them how much you are thinking of them and that you are there if they need you. If you have not written this kind of letter before, you may not know how to write it, however. Here are some tips that providers of cremation services in Laconia, NH want you to keep in mind.
When you start the process, one of the best things that you can do is read examples so that you can get a good sense of what you can say and add. You can also see the kind of structure that the letter should have and what you can include in it. There are lots of sites online that can allow you to read examples.
It is important to get a good sense of what you want to say. Many people try to let the person know that they, too, have gone through a difficult time and that they have struggled with death, but that is not something that you should focus on. It can make the person feel like their grief is not as important. Instead, focus on acknowledging what they are going through and offering your condolences. Avoid mentions of what you are feeling about the death, but mention that you feel for the family.
Another thing to remember is that you want to offer help. The kind of help that you want to offer should be specific so that the person takes you up on it. People who are dealing with a death tend not to accept help very easily because they do not want to bother anyone, so offering specific help is important. One of the things that you can do is offer the person a gift certificate for a place that delivers meals. This can make it easier for them to eat correctly and not struggle to have to cook meals.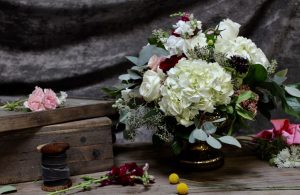 You also want to be sure to include an apology in the letter if you were unable to attend the service of the person who died. You do not have to give an excuse, so just focus on the apology. You can also offer to visit the person whenever they are available.
These are all tips that can help you write the kind of sympathy letter that you want for your loved one. Be sure to focus on what they are going through and on offering specific help so that they will take you up on it. If you want to know more about how to write a sympathy letter, you can reach out to a Laconia, NH cremation service provider like us at Wilkinson-Beane-Simoneau-Paquette Funeral Home & Cremation Services. We are ready to answer any questions you may have. Give us a call today to know more.