There will be many things you will have to do after the death of a loved one and one of these is to think about what to do with the person's social media and what to say on your own. You may not be sure what the right etiquette is and this can make the process much more difficult. As you get ready to make decisions and arrangements, there are some things that providers of cremation services in Meredith, NH want you to remember.
Social media can be a useful tool for letting others know of the death, but it can feel like a bit of added pressure to think about letting people know soon after. If you are not up to it yet, you can take your time. You do not have to worry about writing something online as soon as the death occurs unless you want to do so. This is something that you definitely want to keep in mind so that you have reduced stress levels.
If you can get access to your loved one's social media, this can also be a good thing. You can let people you may not have contact with know that the person has died. If you do not have access to the social media accounts, you can ask other relatives to make the announcements on their pages so that everyone can know what has happened.
It can be a good idea to place the obituary on your social pages as well as those of your loved one. This can make it easier for people to know the details of how the person died without having to reach out to you personally, and they can also learn about the services that will take place. If you have any other special requests, like donations of flowers or other items, be sure to post it here, as well.
You can also host a kind of virtual service for your loved one online. More people are choosing to do this, allowing people from all over the world to be able to participate. You will want to think about adding pictures and sharing memories and encouraging others to do the same. It can offer the kind of solace that you and other need after a death.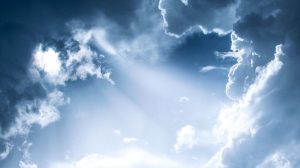 To ensure that you have a bit less stress, it can be a good idea to learn about how to use social media after this kind of loss. You want to keep in mind that you do not have to write anything if you do not feel up to it, yet, and that you do not have to worry about getting access to the person's accounts if you cannot do so. Social media is just there to help you, not stress you even more. If you want to know more about the process of doing all of this, you can reach out to a Meredith, NH cremation service provider like us at Wilkinson-Beane-Simoneau-Paquette Funeral Home & Cremation Services. Our team is here to help you. Give us a call right now.