After the death of a loved one, you may not be sure how to make the best arrangements for their funerary services. Many times, people think that choosing any options but those that are the norm can be an issue. This is something that is not true. You can choose options that are a bit different from the ones that you have seen other people choose so that you can plan a unique service for your loved one. Here are some tips that providers of cremation services in Gilford, NH want you to know so that you can have a more creative service.
One excellent way of having an original and unique memorial service is to have it somewhere other than a place of worship or a funeral home. Lots of people are opting to have the service at home. This can make the service more intimate and can make it possible for you to have fewer people at the service. With a memorial service, you do not have to worry about transporting a casket, just the urn. Think about this if you want to have the service in another location.
You also want to think about the music that you have at the service. Your loved one may not have enjoyed classical or religious music, so it can feel wrong to have that at their memorial. Instead, you can choose to have music that would have meant something to the person. Think about putting together a playlist of favorite tunes or ask other guests to suggest other music options. All of this can make a difference.
A celebration of life can be another excellent choice if you want to have another kind of service for your loved one. A celebration of life does not just focus on mourning the person's death but also on honoring their life. This kind of service can be more like a party, with games, dancing, music, and drinks, all in honor of the person you lost and the legacy they left behind. It can be a particularly good option for younger people.
Think about the flower arrangements you choose, as well. Not everyone would want to have funeral wreaths. You can choose lots of other options, including many different kinds of bouquets. You can also ask people to donate flowers for the service, allowing the entire thing to be more unique.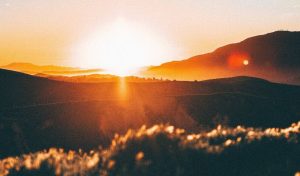 As you start making plans for your loved one's service, you will want to think about all of the options that you have. There is no reason to have the same standard service that other people have when you can plan something more unique for the person you love. To get started learning more about all of this, you can reach out to a Gilford, NH cremation service provider like us at Wilkinson-Beane-Simoneau-Paquette Funeral Home & Cremation Services. Our team is here to answer any questions you may have about planning a memorial. Give us a call right now or stop by our location.