Going through the loss of a loved one is something that is harrowing and that can leave you struggling with grief. To help you with getting closure and healing, it can be important to think about giving a eulogy at the service. This can make it possible for you to say goodbye to the person and to get started coming to terms with the loss. If you want to prepare and give a eulogy, there are some things that providers of cremation services in Gilford, NH want you to remember.
Take the time to consider the personality of your loved one. This should impact the kind of eulogy you want to write. If the person was someone who loved telling funny stories, it may not seem right to write a very serious eulogy. You want to be able to incorporate a bit of who they were in the eulogy itself and that is something that can make a difference in the tone you choose.
You also want to have a clear idea of how long a eulogy should be. Most eulogies are about five to ten minutes long, but you want to remember that the closer you get to ten minutes, the more distracted people will be. This is something that can make a difference. If you know there will be many people speaking, you may also want to take that into consideration so that everyone has a chance to say what they want to say.
It is also important that you practice the eulogy. On the day of the service, you will be going through many emotions and you do not want to have to worry about nerves on top of that. By practicing, you can get a better sense of what it will be like on the day of the service. You want to consider practicing in front of someone you trust, as well. This can give you a good sense of what it will be like during the service.
You should also take the time to read or listen to examples of eulogies. This can make it easier for you to get a clear idea of the kind of structures that it can have and much more that you want to know. Look online for examples, or ask a provider of funerary services for help.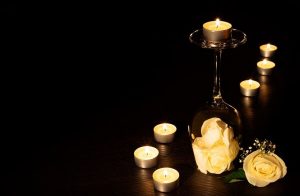 These are some of the things that you want to remember when getting ready to write the eulogy for a loved one. There are all manner of things you need to consider, including the tone that you want the eulogy to have and how long it should be. If you want to know more about how to write one, you can reach out to a Gilford, NH cremation services provider like us at Wilkinson-Beane-Simoneau-Paquette Funeral Home & Cremation Services. We are ready to help you with all of the questions and concerns you may have. Stop by our location right now or give us a call to speak with one of our experts.