Deciding on the funerary services you want for a loved one is something that can be tough, especially if your loved one left no hint of their wishes. If you are thinking about cremation services but are not entirely sure yet, it can make a difference to know about the benefits that cremation can offer. Here are the ones that providers of cremation services in Gilford, NH want you to keep in mind to be able to make the best choice.
Perhaps the benefit that most people think about with cremation is affordability. Of all of the funerary services available, direct cremation can provide the kind of price ranges that may suit you best. With direct cremation, you do not have to worry about paying for embalming fees, buying a casket, or even purchasing an urn if you do not want to. This can be essential for people who are dealing with a limited budget.
Another benefit that cremation can offer is the chance to lay your loved one to rest wherever they wanted. That is not possible with a burial, since you have to bury the person in a cemetery, but with cremation, you can do as you like with the cremated remains. You can place them in a niche, scatter them, rake them, and even give them a water burial. That can be essential for many people.
You can also share the remains with others in the family. With cremation, you can give parts of the cremated remains to loved ones who live far away or who want to have other kinds of services for the person. It can be especially helpful for family that practice different religions and want different ceremonies.
Another benefit you can expect is to be able to keep your loved one near you at all times. Lots of people choose to place their loved one in keepsake urns, where they can store them in the house. Some keepsake urns are even jewelry, which can hold a bit of the remains and that you can wear. You also want to consider making the remains into diamonds, which is another excellent option that more people are choosing.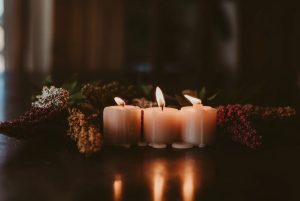 Cremation services can be exactly the right option for lots of family members. You want to keep in mind that cremation tends to be the least expensive options and that it can offer the kind of options that your loved one might have wanted. You can also have the chance of giving parts of the cremated remains to other family members if they want them. All of this can make a difference when deciding on the options you have. If you want to know more about cremation, you can reach out to a Gilford, NH cremation service provider like us at Wilkinson-Beane-Simoneau-Paquette Funeral Home & Cremation Services. We have years of experience and we can help you decide on the right options for the person you lost. Stop by our location today or give us a call to learn more.