Children can be affected by a death just as much as an adult, and many times, this can leave the parents wondering what they can do to help. For some parents, one of the questions that can be crucial is whether the child should go to a service or not. Every child is different so what may be the best option for one may not be the right one for another. Here are some things that directors of funeral homes in Meredith, NH want you to keep in mind as you decide whether they should attend or not.
How Close Was Your Child to the Person?
If the person was very close to your child, it can be beneficial for the child to attend. You want them to get the kind of closure they need so that they can start healing, and a memorial or funeral service can help with this. You can see just how much the person meant by how they react to the news of the person's death. It can give you're a good indication if your child will benefit from attending.
Do They Want to Go?
A child who does not want to go to a funeral service will usually let you know that, but some children may not be sure. You want to ask them and to give them a choice. If the child wants to go, you definitely should allow them to do so, but if they do not, you never want to force them to attend. That can cause more harm than good. On the day of the service, you will want to ask once again, to make sure they have not changed their minds. Lots of children do change their minds and are hesitant to let the adults know, so asking them can help.
Do They Understand What a Service is?
A child that does not really grasp the concept of death will not benefit from attending a funeral service. That is something that can be important to keep in mind. When you let your child know what has happened, you want to gauge their understanding. Very small children will not usually be able to understand and can only get more confused by a service.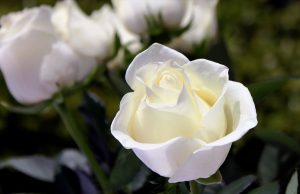 All of these tips can make it easier for you to decide on whether or not your child can benefit from going to a funeral service. Attending can definitely offer the kind of closure your child needs, but if they are too young, they may not be able to understand what the service means. Be sure to ask them and to give them the option of going or not. You never want to push a child into this. If you want to know more about attending a service, you want to consider reaching out to a Meredith, NH funeral home like us at Wilkinson-Beane-Simoneau-Paquette Funeral Home & Cremation Services. Our team is here to answer any questions you may have. Stop by our location right now.