When you know that a loved one is struggling with a loss and are going through a mourning process, it can be tough to know how to help them. One of the things that you should consider doing is sending them a sympathy gift. A sympathy gift lets the person know they are not alone with their loss and that you have them in your thoughts. It does not have to be an expensive or fancy gift. If you are not sure about how to choose a sympathy gift, there are some suggestions that providers of cremation services in Meredith, NH want you to remember.
One of the gifts that you can offer a loved one who is grieving is a journal. A journal lets a person express themselves and it can make certain that they take the time to put their thoughts in order. There are some journals that are made for grieving and include quotes and writing prompts to help the person begin writing.
Another option you have is to offer your loved one gift cards. People who are grieving generally do not want to spend time doing things like household chores. That can drain their energy and can make the grief worse. Instead, give them a gift card for a cleaning service. You can also give them a gift card for a restaurant that delivers. People who are struggling with loss may not want to cook and that means that they may end up not eating or turning to fast food. With a gift card to a restaurant that delivers, you can ensure the person is eating healthily.
You also want to think about giving them books on the process of grieving. This is something that can help them deal with what they are going through. Although everyone grieves differently, it can still help to have an idea of what the process may be like. There are some books on grieving that even have workbooks.
When grieving, people many times have a hard time sleeping. By giving them a weighted blanket, you can help minimize this issue. A weighted blanket lowers stress and anxiety levels, making it easier for people to get some sleep. Keep that in mind as you look for a gift.
These are all things you want to remember when getting ready to give someone a sympathy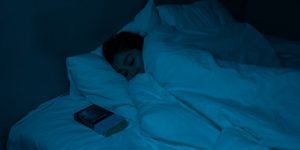 gift. It is a beautiful gesture that can make the person realize they are not alone with their grief, so be sure to consider one of these options. Anything from a gift card to a journal can be a great choice. You can learn more about all of this by reaching out to a Meredith, NH cremation services provider like us. We are here to answer any questions you may have about the process of helping someone who is grieving. You can give us a call or you can stop by our location today to learn more about what grieving is like and how you can help with your burial options.