Losing a loved one is something that can leave you struggling with grief. Mourning a death is something that you want to know a bit about so that you can prepare for the process. Something that people do not realize, however, is that grief changes as time passes. If that is something that you are going through now, there are some things that directors of funeral homes in Gilford, NH want you to know.
Something to keep in mind is that everyone grieves differently and that also means that the way in which grief will change as time passes will also be different. You never want to compare your own process with what others are dealing with. Some people may find it easier to get back to their regular lives while others may need more time. It is important to understand that and allow yourself to go through that process as needed.
Another thing that you want to know is that what you are feeling right now will fade. It can be tough to be sure of this when you are in the middle of the grief, but it will change as time passes. Many people go through physical symptoms when they grieve, including headaches, insomnia, and much more. That too will fade, allowing you to feel more like yourself. Give yourself time to get through the loss as you need to.
You want to also remember that the goal is not to get over the loss. You do not need to forget the death to be able to heal from it. That is a very common misconception people have about grief. Let yourself experience the process as you need to.
It is also important to know that you can ask for help at any point in the process. Some people turn to a counselor or therapist right after the death of the person while others do so after some time has passed. This depends completely on your own process and what makes you most comfortable. Just remember that you are allowed to ask for help whenever you prefer to so do not feel forced to do so right after the loss.
When dealing with the death of a loved one, you want to remember all of these things. It is vital that you know that the goal is not to get over the death, since that is not going to happen. The goal is to be able to live with the death. You want to keep in mind that everyone grieves differently as well and that you can ask for help at any point. If you are not sure about all of this,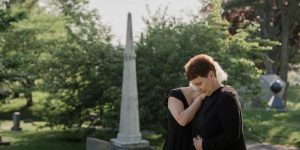 you can reach out to a Gilford, NH funeral home like us at Wilkinson-Beane-Simoneau-Paquette Funeral Home & Cremation Services. We have a team of experts ready to help you with the exact kind of arrangements you want for your loved one. You can give us a call now or you can visit us today.