Going through the loss of a loved one and picking up the pieces can feel impossible when they first pass on. You might feel like you are just going through the motions, doing what you know needs to be done, like contacting one of the funeral homes in Laconia, NH. But once you find the right funeral home, you can lean on those professionals for many of your needs during this trying time. Here are a few things they can help you with.
Peace Of Mind Over Your Loved One's Care 
When someone special to you passes on, your very first concern is their well-being. You want them to be cared for in a way that is compassionate and dignified every step of the way. When you work with professionals from the funeral industry, the first thing your loved one will get is transportation from the place of their death to the funeral home itself. From there, they get nothing but the respect and care they deserve every step of the way.
Decision Nudges 
The funeral home will never pressure you into anything, but they know their business well and they know what decisions you need to make and when. They will provide you with a list of things they need from you, like whether you want cremation or a traditional service for your loved one and so on. They will let you know what is necessary so you can make the pertinent decisions at the right time.
Decision Implementation 
While the funeral home won't make decisions for you, they will take what you decide and implement it once you've settled on the right paths. You don't have to worry about the behind the scenes logistics once you decide what you want for your loved one. The funeral home is there to take care of all of those details and relieve you of as many burdens as possible.
Steady Compassion 
You need a lot of support when you are dealing with a death in your family and you can find the compassion you need at all times within the funeral home representatives. No matter what you are discussing with them or working on, they will offer you their supportive compassion every step of the way.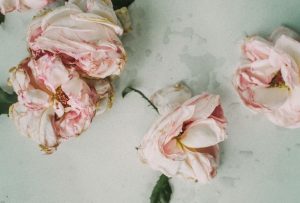 You likely have other family members and friends you can lean on when you lose a loved one, but funeral homes in Laconia, NH are there for you as well. We will help fulfill the practical needs you have for final services along with intangible things you can't put into words, like compassion. Contact the experts at Wilkinson-Beane-Simoneau-Paquette Funeral Home & Cremation Services at (603) 524-4300 and tell us about your loved one. We want to help you customize services in a special way and in whatever way you see fit.