As you start thinking about the kind of funerary services you want to give your loved one, it can be important to consider whether you want to embalm the person. This can come down to lots of factors, including the budget you have and your personal preferences. If you would like to give the person embalming services, however, it can help to know a bit about what to expect. Here are some of the things that providers of cremation services in Concord, NH want you to remember.
Embalming services are a way of temporarily preserving the body. To achieve this, the embalmer uses chemicals like formaldehyde. They drain the tissues, the organs, and the veins, and then inject the chemicals. It can be the right choice if you for lots of families, so do consider it. The embalmer also offers cosmetic and hairdressing services.
Embalming can be a good choice for families who want to have a viewing. A viewing can allow you to say goodbye to the person, making it easier for everyone to get closure. It can also allow you to have an open casket at the service if that is what you prefer. That is something that can make a big difference to the healing process, as well. If you are worried about delays to the services you want to offer your loved one, embalming can also make this easier.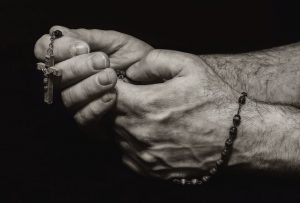 You also want to know a bit about how the process goes. It all begins with the embalmer washing the body. They will use photos the family provides to set the features in place so the person looks at peace. To manage this, many times, they have to seal their eyes and mouth shut. After that, they will begin to drain the blood from the body using a vein or doing so directly from the heart. At the same time, they will inject the chemicals into the body using another vein. Then they begin draining the organs. They use a tube to do this and fill in the cavities with more chemicals. The embalmer will wash the body again and then will provide hairdressing and cosmetic services. The family will provide clothing that they will also use to dress the person.
By knowing what to expect from embalming services, you can make the right decision for your loved one. It is something you want to take some time with, so do consider all of this. It can be a good choice for people who want to have a viewing or an open casket or who want to be able to see their loved one at peace one more time. When getting ready to make arrangements for your loved one, you can learn more by reaching out to a Concord, NH cremation services provider like us. We are here to answer all of the questions you have about this and much more so do contact us. Give us a call right now or visit us today to learn more about all of the options we can offer.