When you start planning a service for a loved one, you want to consider all of the ways that you can ensure people know how special your loved one was. One way of doing this is to add a memorial display to the service. This can be a lovely way of letting people know more about the person you lost. If you have never created one of these displays before, there are some tips that providers of cremation services in Laconia, NH want you to remember.
One of the most important things you can add to the memorial display is photos. You want people to get a good sense of who the deceased was and that can happen most easily through pictures. You can choose to have a few larger ones or a number of smaller ones that showcase your loved one's life. If you do not have many pictures or if you want to add more, you can ask loved ones to donate photos for the display.
People also add items related to a loved one's passions and hobbies. If your loved one was someone who loved a particular sports team, for example, you can include the colors of the team in the display or you can add memorabilia that your loved one may have had. If they did crafts, you can display some of the work they were proudest of. All of this can allow people to get a good sense of who the person was and what they loved to do.
If your loved one was someone who collected certain items, you can include this in the memorial display, as well. If you are not planning on keeping the entire collection, you can even offer some of the items as keepsakes. This will allow people to have a memento of the service and have something that reminds them of the person they lost.
When putting a memorial display together, you want to be sure and be selective in the items and photos you choose. Adding too much can overwhelm people and that is not something you want. You want to reach out and ask for help making these choices if you need to so that you can really showcase who your loved one was.
These tips can make it a bit easier for you to put together a memorial display. It is important that you remember that you want to include photos and that you want to also think about adding anything related to favorite hobbies or collections that your loved one may have had. If you want to know more about how to put a memorial display together or if you want to get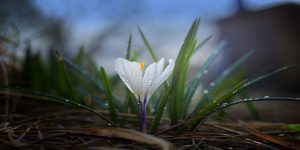 started making arrangements, you can reach out to a Laconia, NH cremation service provider like us at Wilkinson-Beane-Simoneau-Paquette Funeral Home & Cremation Services. We have years of experience and we are ready to answer any questions you may have about this. Give us a call right now or stop by our location to get started.