The task of writing an obituary for someone close to you is never something anyone looks forward to doing. Often, people wait until a death is announced before writing an obituary. This article examines the costs associated with obituaries. Our cremation services in Meredith, NH, or an obituary can be arranged at any time. If you have questions, please do not hesitate to contact us.
What Is An Obituary?
An obituary summarizes the accomplishments, interests, dreams, and passions of a person. As public records, obituaries provide a permanent record of our loved ones' deaths.
In a basic obituary, the deceased's date of birth and death are listed, as well as where the deceased lived, his or her education and profession, as well as the survivors and predecessors of the deceased. Obituaries are not legally required to be published in newspapers, despite what you may have heard.
Detail-oriented obituaries focus on the significant moments of the deceased's life rather than their death. Throughout the book, readers are encouraged to live a good life. Describe the person's true character with a few short anecdotes.
Where Is An Obituary Published?
In local customs, people are usually buried where they were born and died. As a means of announcing the tragic news, prominent newspapers would publish obituaries.
The number of people moving around has increased significantly in recent years. Any deceased who lived all of their lives in a city should have a notice published. Those who knew them will have the chance to express their condolences and learn about the passing of a loved one.
Due to their ability to be shared quickly and at a lower cost, online obituaries are an effective way to announce a death across national borders.
How Much Is The Obituary Notice?
The cost of an obituary also depends on the length and length of the obituary. It costs $200 to $600 more to write a short obituary than a detailed, long one. A photo of the deceased family member can also improve the bottom line.
Obituaries are available online at a significantly lower cost. Most newspapers allow you to place an online death notice for $50 to $100, and there is no limit to the length. With this method, it's possible to tell the entire story of someone's life at a significantly lower cost.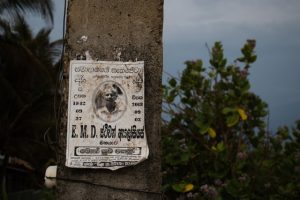 Printed obituaries are not necessarily replaced by online obituaries. Family members often keep printed obituaries as keepsakes after a loved one passes away. In addition to physical memory books, funeral programs, or register books, these items can also be included. Cremation is the option that is most affordable. If you do not have a big budget for funerary services, you will want to find the choices that best suit your finances.
You may request an obituary price quote from us if you would like to learn more about the costs associated with writing an obituary after cremation services in Meredith, NH. If you want to provide an affordable memorial service for your loved one, there are many options. Don't forget to keep these ideas in mind when you need funeral services and call us for assistance. We are happy to help you in any way that we can to make sure the services are just the way you want them.