One of the things that can help the process of healing after a loss is to attend the service of the person who died. You can be sure that you say goodbye to them and that you get comfort from people who are also dealing with this loss. For many people, one of their worries is what to wear to the service, and this can be even more complex if it is going to be outdoors during the summer. You want to be sure that you wear something appropriate, but what can you choose? Here are some tips that providers of cremation services in Meredith, NH want you to remember.
Black is customary but you do not have to wear that to a summer service. Most people will choose to wear some other somber color, like shades of blues or greens. You can also wear gray. It is important to avoid any colors that are too bright or patterns that are very busy. The last thing you want is to distract from the service. Just remember to choose something that will not make you uncomfortable in the heat.
Think about the fabric options you choose. Some fabrics are better than others for an outdoor service outside. You want to stay away from wools or other heavy options and go instead for cottons and linens. This is not always an easy thing to do, especially for men, since choosing a suit made of lighter materials is tough. Go for options that have formal cuts so that you do not look too casual, and if you choose linen, be sure that it is well ironed.
Another thing you want to remember is that women can wear sleeveless outfits. You always want them to be of a formal cut and nothing too revealing, but you can choose something that is sleeveless. If you do not want completely bare arms, you can choose cap sleeves and other similar options. This can go a long way in making sure you do not get too hot outside.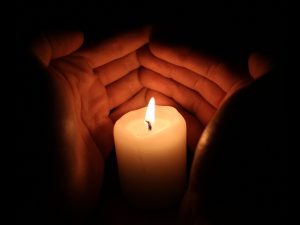 Accessories like hats and headscarves are popular for services, but if it will be outside, you want to take the time to choose with care. Opt for some that are made of light materials so that you do not have to worry about your head getting too hot. You do not want to be uncomfortable during the service.
These tips can help you decide on the best outfit options for the service of a loved one. If the service will be outside, you want to be sure that you consider the fabrics and colors that you wear. You can learn more about what you can wear by reaching out to a Meredith, NH cremation services provider like us at Wilkinson-Beane-Simoneau-Paquette Funeral Home & Cremation Services. We are experts in helping people lay their loved ones to rest. Give us a call right now or stop by our location today to speak with an expert.