After the loss of a loved one, you may be wondering what kind of services you want to offer them. There are lots of choices to consider and that can make things more confusing. It can make a difference to know a bit about the options that you have and what they can each offer. If that is something you want to know more about, there are some suggestions that providers of cremation services in Gilford, NH want you to consider.
One of the options you can choose is to have a wake. A wake makes it possible for people to say goodbye to their person they lost and to see them one last time, so it is an option that lots of people choose. You can have it before the funeral or memorial service or you can have it on its own. A wake is made up of two parts, the viewing and the visitation. The viewing is first, and it is where you get to see the person in the casket and say goodbye and the visitation comes after, allowing people to offer the family of the deceased their condolences.
Another option you have is a funeral service. This is one of the most popular options and it is definitely one that can be right for a person who wanted a more traditional service. It can be religious or secular, and it can be officiated by a religious leader, a celebrant, or someone else. You can choose to have it at a place of worship, a funeral home, or someone's home. Usually, the casket is present and the body is taken to be buried or cremated right after the service.
A memorial service is similar to a funeral but the casket is not usually there. You can have the cremated remains in the urn if you want, but you do not have to. This is an option that people choose if they are struggling with grief and do not want to have to rush to make arrangements. It can let you honor the person without having to stress yourself out while you are dealing with the worst of the loss.
Another option is a celebration of life. This is something that more people are choosing lately. It is an option that lets people honor the life of the person they lost and not just focus on their death. For loved ones who died young or who would not have wanted something traditional or somber, this can be a great choice.
When deciding on the kind of funerary services you want for your loved one, these are all important things to consider. It can be vital to know as much as possible about each option so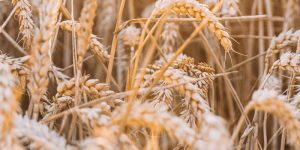 that you can make the best possible choice including legal requirements. You can learn more about all of these by reaching out to a Gilford, NH cremation services provider like us. We are here to ensure you can get the exact kind of services you want for a loved one. Give us a call right now or visit us today.