After a loved one passes away, monuments are often purchased. It is not only possible to honor the deceased through monuments, but also to identify the burial site through monuments. It is questionable whether these monuments are cost-effective. When it comes to planning your funeral service, we specialize in finding the most affordable service at funeral homes in Meredith, NHI. Here are some tips and ideas to help you make a good choice.
Photographs
In albums, on phones, or framed on walls, photos are treasures we keep for a long time. We often remember those who have passed by arranging pictures according to our lifestyle. You can preserve your loved one's memories by scrapbooking, creating a memorial slideshow, or even making ornaments from photographs.
Cremation Jewelry
Jewelry is another option for keeping loved ones close to one's heart if they need something with them at all times. Many people find comfort in lockets that contain cremation ashes, photos, or hair.
Memories of our Loved Ones
Even during difficult times, memories cannot always comfort us. Hearing stories and sharing memories of those we have lost often requires reaching out to others. You can ask your family and friends to share your loved one's favorite stories in a jar during the service or at home. You can use this jar to keep track of reminders or to celebrate special occasions. Videos of loved ones sharing cherished memories might appeal to our tech-savvy friends. The document can be posted on social media or distributed as a keepsake if you are organized.
Repurposing Belongings
Increasingly conscious of recycling, reusing, and reducing, why not make a pillow, blanket, or stuffed animal from your lost one's clothing? In the future, guests and future generations will be able to cherish this collection for generations to come.
Our Own Memorial Garden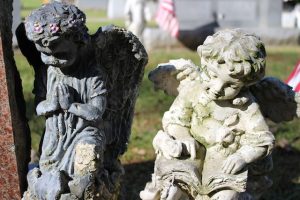 Gardeners are always present in every family, and they are passionate about the hobby. How about planting a memorial tree in memory of someone you care about and including flowers they liked? Cremated remains are sometimes scattered or buried in gardens. If you would like to make a natural tribute more meaningful, you may want to add a memorial bench or stepping stone. Another trend to consider is having a celebration of life instead of a regular funeral or memorial service.
In order to pay tribute to a loved one, the family should be able to afford it. Please let us know if you need assistance with making your plans or finding a way to honor the deceased at an affordable price needed at funeral homes in Meredith, NH, we are happy to assist you. It doesn't have to be difficult to come up with the right services for your loved one. We can work with you to come up with the best service that fits your family's needs. It doesn't have to be difficult to come up with the right services for your loved one. Depending on your family's needs, we can tailor the best service for you. Whether you are looking for a funeral service for a loved one or a memorial service for yourself, we can work with you to come up with a plan that fits your family's needs.