For those planning a cremation service Concord, NH, there are several types to choose from. These factors should be taken into account when choosing one for your loved one. When you are aware of the different options you have, you can more easily make a decision and choose the service or cremation type that is best for your loved one and best for your entire family. Here are the basics of the different types of cremation available. It can be important to remember that not everyone gets the exact amount of time they need to go through the entire grieving process after the loss of a loved one.
What Is Green Cremation?
Green cremation alternatives to traditional cremation and casket burial include bio-cremation, aqua-cremation, and even resomation. The deceased's body is reduced to bone ash using potassium hydroxide and water.
What is the Difference Between Bio-Cremation and Traditional Cremation?
Traditional Cremation
Because intense heat and flame reduce the deceased's remains to bone fragments, traditional cremation is the only way to preserve their remains and have them for an urn or to even bury them if you choose.
For each individual, cremation is a unique process.
Prior to the transfer to the crematorium, the funeral director will remove a pacemaker if the deceased had one.
Cremation begins after the crematorium's container is lowered into the crematorium.
Intense heat ranges between 1400°F and 1800°F.
Any noncombustible material (gold, jewelry, prosthetics, etc.) cannot be consumed at this extreme temperature, including bone fragments (calcium compounds).
Cremations usually take twelve to three hours to complete.
A cremation chamber is swept or raked after the cremated remains have cooled.
By further processing, the bone fragments into uniform particles, and ashes (also known as cremated remains or remains of a deceased person) are created.
Crematoriums issue temporary urns or select one for families to use after cremation.
Bio-Cremation
By oxidizing the remains with alkali and water, the remains of the deceased become bone fragments in hours. Cremation chambers are made of stainless steel and are placed under pressure while the deceased is placed inside. The solution reaches 302°F at 95 percent water and 5 percent alkali
Following a gentle circulation of water, alkali, heat, and pressure, bone fragments are recycled back to the earth in a sterile solution.
Once the cremated remains have been placed in the urn, the family selects the urn or selects a temporary urn.
The End Result of Bio-Cremation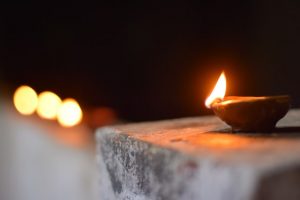 Bio-cremation, cremation with flames, or burial all result in the same results. Transitions take time, and stimuli are required to make them happen. There is only one difference: time. You and your family should choose the cremation method that is right for you.
Your loved one can be cremation service Concord, NH in a few different ways. When choosing the best option for your family, you should consider all your options. Some cremations are better suited for certain families than others, as they come in a variety of forms. We are here to assist you with your plans if you need any assistance. There is a lot to think about and it can be overwhelming when it comes to planning a cremation or funeral. With our help, you won't have to worry about anything.